of Visionary & Metaphysical Stories
"Timeless stories to enlighten & inspire, change and teach, heal and learn, and to enjoy."
The Story Teller - Elory's Joy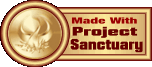 Copyright Notice: All Stories, Poems & Designs are Copyright StarFields 1996 - 2005
Making these materials available free of charge for readers on the web does not give permission to repost, republish or repackage anything, regardless if it is for profit or non profit.
For reproduction permission, please Contact SFX.
All Rights Are Reserved In All Media, Incl. Future Media.