Weblinks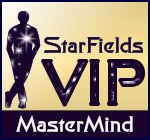 The StarFields VIP MasterMind Group
StarFields Blogs
StarFields Network Sites
Good Friends On The Web:
https://AlexKent.com Home site of Alex Kent, DJ, Programming Researcher & Developer and all round great guy!
https://www.winwenger.com - Win Wenger's Project Renaissance. HEAPS of articles and patterns for the genius in unfoldment. Home of Image Streaming.
https://www.jbennette.com - Joseph Bennette's accelerated systems for personal advancement. Cool mind machines, holographic cookbooks and more.
https://www.tadjames.com - My favourite personal NLP and Hypnosis trainer, Tad James. Famous for TimeLine Therapy.
https://www.purenlp.com - Richard Bandler & John LaValle. You can buy mindbending hypnosis CDs there!
https://covertcommunications.com - Christopher Tomasulo who is a marketing expert and a good guy in spite of the web name.
https://www.thespeedman.com - Dr John LaTourette's products and approaches are most fascinating. Also check out the Mind Mastery Essential Skills Group.
https://www.emofree.com - Gary Craig's original EFT site, fun packed with thousands of articles and applications of EFT.
https://michael-millett.com - Dr Michael Millett of London & his news portal.
https://simon-mitchell.com - TSN partner Simon Mitchell, the "kitchen wizard" from Cornwall and author of "Healing Foods".
Visit Our Link Partners!
https://findpoetry.com - Poetry portal for all forms of poetry and creative writing.
https://authorsden.com - Great fun site with many living authors telling their stories.
Tachyon Energy With Nicola Quinn - Tachyon channels pure life force Chi (Ki) energy - Tachyon relieves pain, Tachyon deepens meditation, Tachyon balances the energy system, Tachyon protects agains EMF. https://tachyonenergyweb.com
Healing The Spirit, The Mind & The Emotions - On this site you can find articles on healing, information about many different kinds of healing, healing water, healing rain, shamanic healing, inner child healing and much more. https://1-healing.com
Sound Healing At Mountain Valley Center
Sound Healing offers unique gifts of various sounds that bring energy healing for well being.
https://www.mountainvalleycenter.com/sound.htm
The Mesothelioma Cancer Alliance recognizes the importance of a spiritual presence to help heal the mind, body and spirit during the fight to overcome various forms of cancer such as malignant mesothelioma.
Link Partners Information
If you would like to link with us, please put the following information on an active links page that is accessible from your index page/content pages.
Silvia Hartmann Online - Essays, Articles, Poems, NLP, EmoTrance, EFT, Hypnosis, Energy Magic, Metaphysics and Metaphor. Links to products and many free downloads. https://SilviaHartmann.com
Then contact us with an exact description of YOUR site and where our link can be found.